This week I'm also in a sweet mood... so I couldn't resist choosing this awesome little indulgent set from Sally of Trio3! I know Naquai just featured her the other day... but this shop totally deserves it!
Spooner Mug with Three Flavored Sugars!
First of all... I love the color and the spoon holder right on the mug! That's just smart. And then, there is the sugar. Ah, sugar. (I admit, I have an addiction). But check out these flavor options! Some of them I would NEVER have thought to pair with sugar or use in some of the drink suggestions. Brilliant!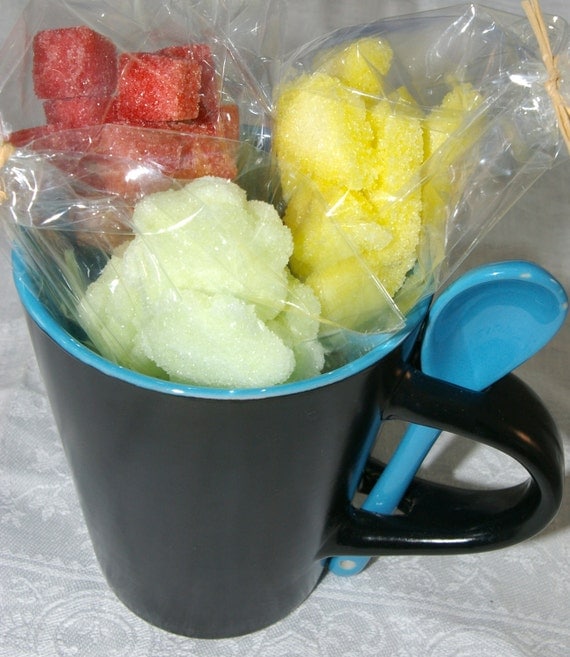 Want to see more of Sally's items? Her shop is really beautiful to browse and she's got an amazing selection of sweet gifts and treats!